Tavu in a nutshell
Scalable

Whether you need a single virtual machine or a complicated infrastucture, Tavu will make it possible. If you needs ever change, you can adjust the capacity and other features at any point.

High performance

You can always be sure your service works optimally thanks to the high performance of your platform.

Easy to use

You will be surprised how easy and powerful a dashboard can be at the same time. Our developers will make sure the dashboard will continuously be improved based on your wishes.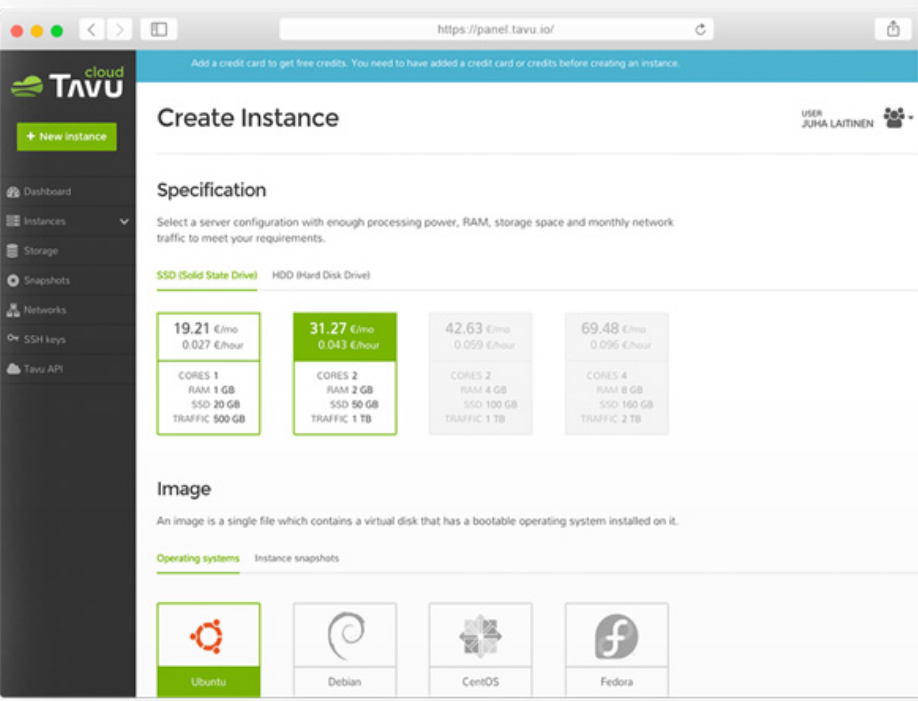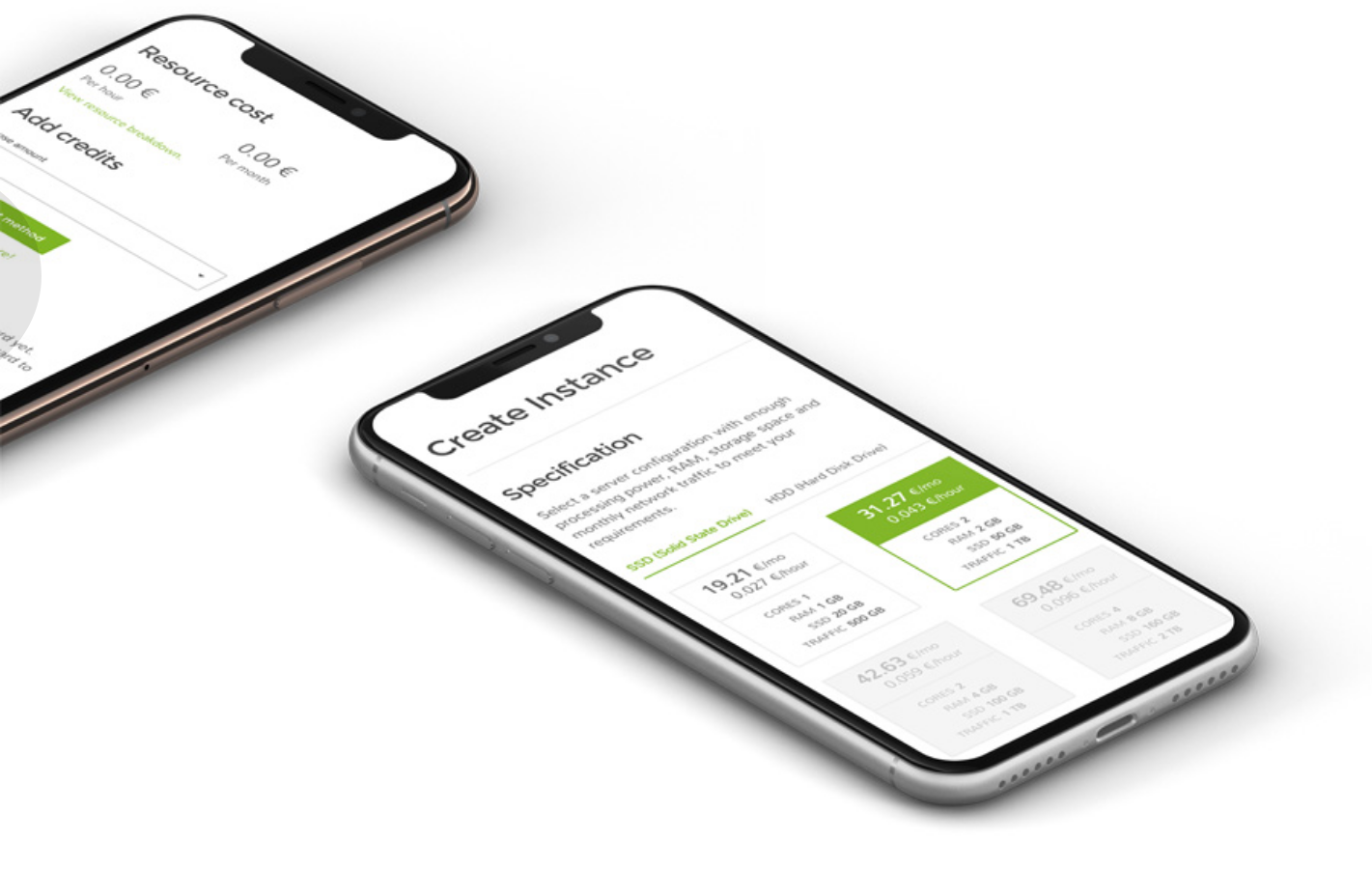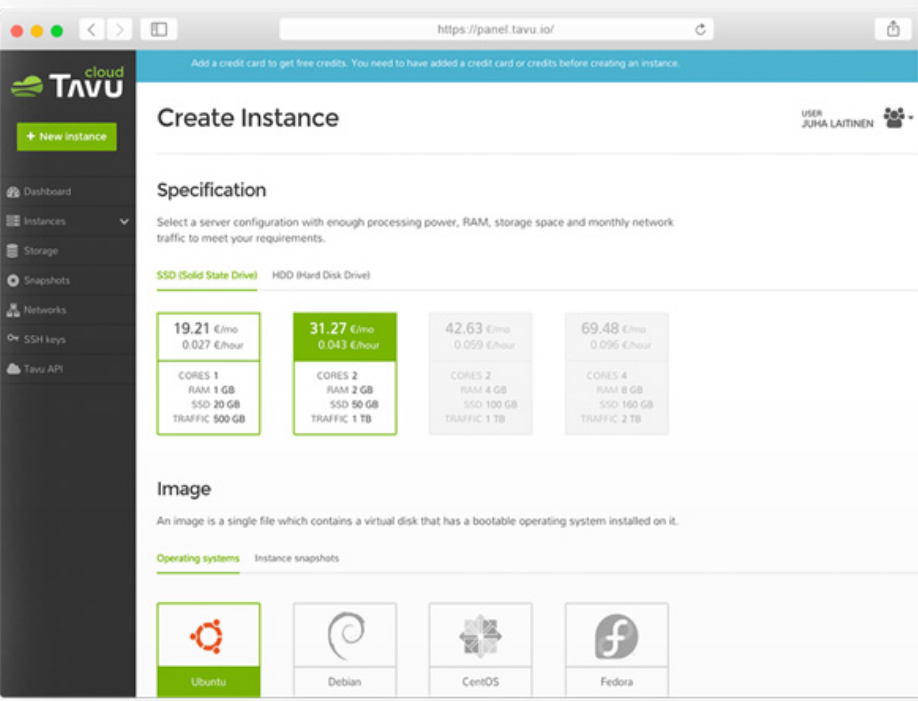 Features for every need
You can a beginner or a guru, you will certainly find the features you need.
Fast deployment
Create a new instance in just a few seconds, anytime.
Volumes
Create block storage volumes for bigger storage needs. Attach and detach volumes and move them between your servers.
Private networking
Easily setup isolated networks between to connect your servers.
Consolidated invoices
Get billed for all the services on just one invoice.
Snapshots
Using snapshots your can store a perfect image of a server at any point and return to it later.
API
Manage capacity and other services using our API.
Setup a cloud instance in minutes!
Sign up for free and take your place in the cloud for under 7 euros per month.